Arbor Day Tree Planting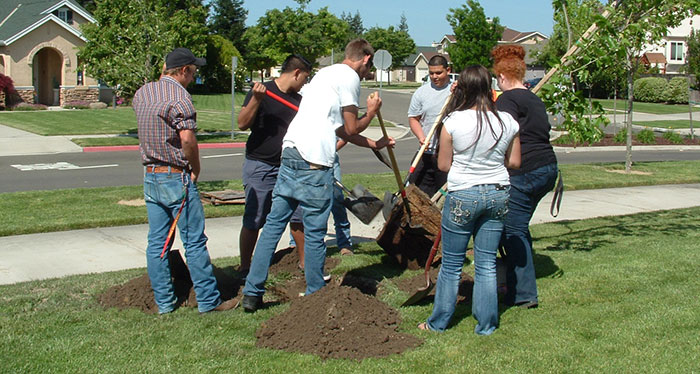 Every year, the City holds an Arbor Day tree planting event that combines City crews and city school children in a day of planting trees. Not only do the children learn hands-on of the important roles trees play in our community, but also new trees help anchor soil thus minimizing soil erosion.
National Arbor Day is an annual observance that celebrates the value of trees in our lives and promotes tree planting and care. National Arbor Day is celebrated on the last Friday of April. Each year the City of Turlock celebrates an Arbor Day Tree Planting Ceremony.