Road Closures & Major Delays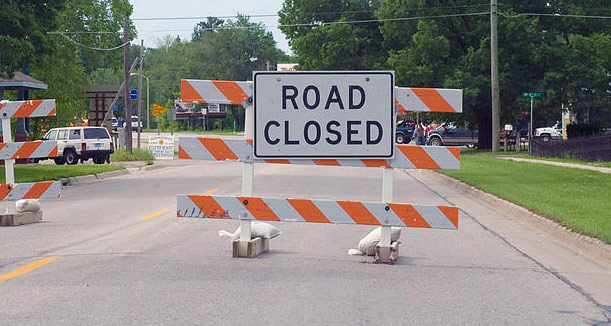 The following streets will be subject to closures or major delays as further described:
W. Main St. (westbound lanes), btw. West Ave. and Soderquist, will be closed to all traffic for construction activities. Detours will be posted. Eastbound lanes will be open during this time period.
Closure Dates: 10/08/18 - 11/16/18
Closure Hours: All Hours
Contact Person: Manuel Quintero (209) 678-5933
This list is current as of Saturday, October 20, 2018 at 12:17:56 AM
Road Closure Notifications
To receive email notifications of new or updated road closures, you can sign up for a free account.
Get Road Closure Notifications
Notifications will be sent out at 4PM on the day a closure is posted or updated.